GOLD.co.uk Newspaper Advert
Below is the newest GOLD.co.uk advert, published in the Sunday Express, Sunday Times, and Sunday Telegraph on June 9th, 2019, and shortly to be published in MoneyWeek.
The advert follows on from the recent news that Neil Woodford - famous British stock picker - has had to DENY investors the ability to withdraw from his Equity Income Fund due to overwhelming demand to pull out and the inability of the fund to cash out when holding largely illiquid assets.
The article poses the important questions: What's in your fund? How easily can you liquefy your assets? Do you trust the people you're dealing with?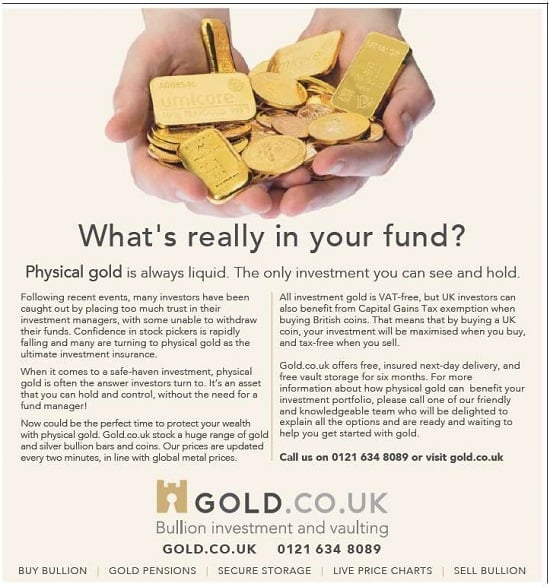 .
---
GOLD.co.uk TV Advert
View the Gold.co.uk TV advert being aired on over 20 different channels.
The ad was designed by a leading London ad agency to launch and raise awareness of the Gold.co.uk brand. It was designed to explore the important role that gold has played throughout our history.