Since its discovery gold has become deep seated within many cultures across the world. Valued as a currency, a commodity, or simply for its visual beauty, gold has remained a store of value for thousands of years. Now revered as the world's most precious commodity, gold's tangible functionality lends itself to being the ideal investment.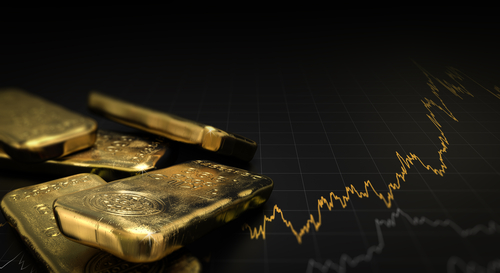 .
Gold Demand & Supply
.
The demand for gold can be broken down into 4 core categories- jewellery, investment, technology, and central banks. In 2016 jewellery demand fell to a seven-year low due to rising prices throughout the year, weak economic performance in China, as well as policy changes in India. It was a very positive year for gold investment, however, with ETFs recording their second best year ever and high demand for bars and coins.
Over the past 10 years there has been a clear upward trend in gold bar and coin purchasing for investment purposes. After the gold price fell between Q4 2013 and Q4 2015, 2016 saw a dramatic increase in the gold price and, consequently, investor demand for gold. ETF inflows reached near-record levels, contributing to an overall year-on-year net change of +92.9 tonnes, despite a significant fall in jewellery demand in India and China. Indeed, the two are likely linked. Low jewellery demand in China was driven by a slowing economy, contributing to increased safe-haven investment demand for precious metals elsewhere.
According to the World Gold Council, the total supply grew by 5% in 2016, 'with pronounced year-on-year growth in recycled gold and net producer hedging '. Mined gold remained almost exactly the same level as the previous year at 3,236 tonnes, peaking in Q3 when 850 tonnes was added to the global supply.
Although it marked seven consecutive years of net purchases, central bank appetite for gold fell to a six-year low, 33% down on 2015.
.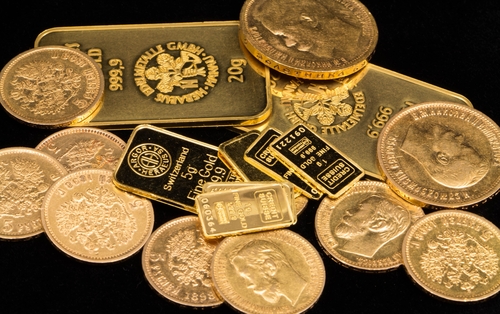 .
Gold Price
.
The gold price enjoyed a bullish 2016, finishing the year 23% higher in sterling and 8% higher in dollars.
Last year was one of increased geopolitical uncertainty, with the UK vote to leave the European Union, the election of Donald Trump and an ongoing refugee crisis in the Middle East and Europe. With the plummeting value of the pound and the EU facing crisis, gold became an important hedge against currency devaluations.
.
Gold Investment Demand
.
The net investment demand in 2016 reached 1,561.1 tonnes, about a 70% increase on the previous year. This increase was riven by a combination of an excellent year for ETF inflows as well as a positive response to the pullback in Q4 triggering coin and bar demand to its highest quarterly level since the second quarter of 2013.