Pound dips as BoE remains dovish on inflation
By Michael Pinson, News Editor
24 Jun 2021
The Pound has fallen today following a surprisingly dovish meeting of the Bank of England's monetary policy committee. The BoE has voted to keep interest rates at the historic low of 0.1%, and despite revising their inflation forecasts up, are sticking to their guns over its temporary nature.
In addition to the low interest rates the BoE also voted to maintain its current level of quantitative easing (money printing) to help support the economic recovery throughout the summer.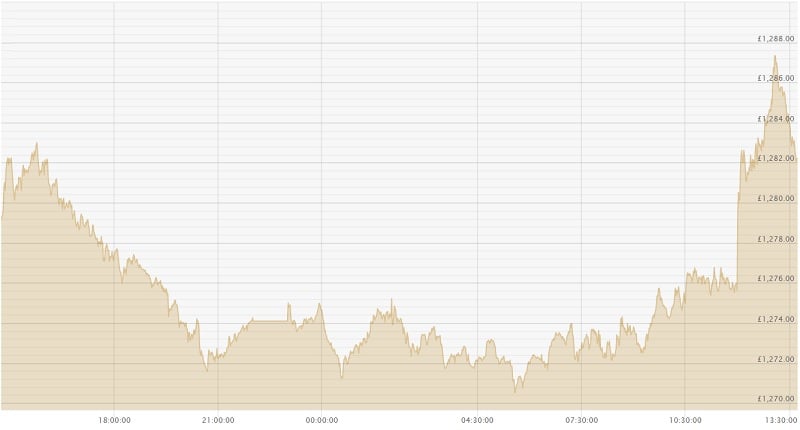 Central banks around the world are beginning to split in their opinions, and tone, when it comes to inflation. The US federal reserve presented a more hawkish tone last week in their latest meeting, with their members hinting at two potential interest rate rises to come in 2022.
The BoE today however, seemed much more cautious. As part of their statement the MPC said "Policy should both lean strongly against downside risks to the outlook and ensure that the recovery was not undermined by a premature tightening in monetary conditions." The statement is being interpreted as an indication that the BoE may wait longer before implementing any rate rises here in the UK, with some analysts not expecting rates to rise until 2023.
Outgoing BoE Chief Economist Andy Haldane demonstrated however that even the UK MPC are not unanimous in their current path. Haldane voted to reduce the QE programme in May, and once again at today's meeting, his final before leaving the committee.
On inflation the MPC forecast that CPI in the UK will now rise to 3% by the end of the year, well above their 2% target. Having already hit 2.1% in May then, it is clear the BoE is confident inflation is far from over yet. Similar to the Fed however, they claim inflation will run hot for a "temporary period".
UK and US manufacturing data continues to show that supply chains are stretched, and prices are already rising significantly, irrespective of official CPI figures. As such, the verdict on inflation is still some months away, and may not truly be settled until next year given the kind of forecast the BoE has made today.
The prospect of low interest rates for a prolonged period saw the Pound fall against the Dollar and Euro today, despite some strength this week. In the past 24 hours Sterling has dropped from $1.400 to $1.389. This saw gold climb almost £20 per ounce in the same period, and is currently trading at £1,282.46 per ounce.