Rare Henry III gold penny sells for world record £648,000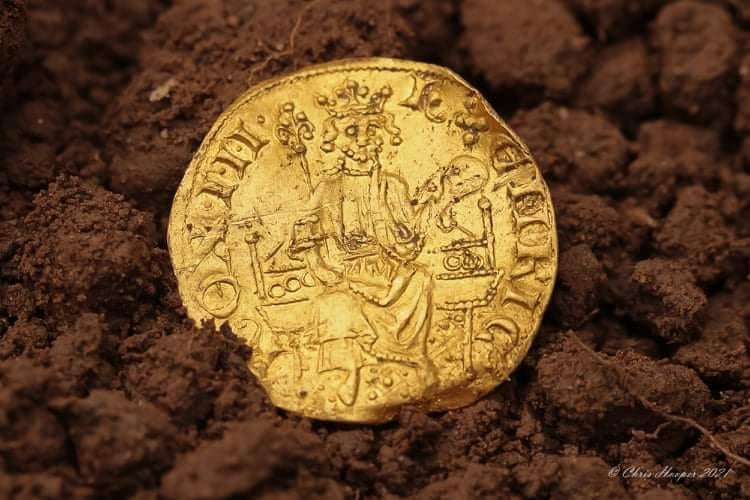 A gold penny featuring the portrait of King Henry III has sold at auction for a sensational fee of £648,000 (USD $873,073).
The coin, discovered in the Devon countryside last September, was sold through auctioneers Spink & Sons for at the weekend for £540,000 plus VAT – bringing the sale upto the new world record.
The coin, from around 1257 AD, depicts the English king of the time and is one of only eight coins from that period discovered to date – with the others in safe keeping as part of private collections bar two held at the British Museum in London and Cambridge's Fitzwilliam Museum respectively.
Ecologist Michael Leigh-Mallory made the discovery on Sunday September 26 last year whilst working on farmland in Hemyock, Devon. By chance, Leigh-Mallory had his metal detector with him – his first outing in 10 years since giving up on the hobby – and the serendipitous find was his first ever gold discovery.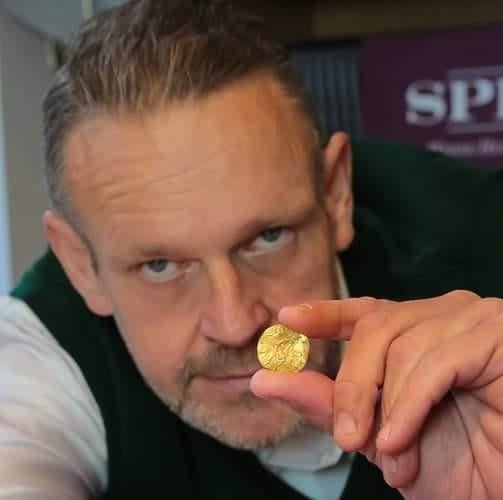 Quickly he took to Facebook to show off his find, which according to The Times newspaper was where, in a metal detectorist social group, that numismatics specialist Gregory Edmund spotted Mr Leigh-Mallory's find. As an auctioneer with Spink & Son, Edmund quickly got in touch and explained just how significant the find was.
In a statement to the press, Mr Leigh-Mallory said: "Metal detecting helps me to do this. It has also ultimately saved this magnificent coin from the plough blade. How it has survived three-quarters of a millennium relatively unscathed is truly miraculous."
The pictures of the coin show King Henry III (1216 – 1272) sat on a throne and holding an orb and scepter. The coin was likely minted by William of Gloucester, with the gold coming from Africa according to the Spink & Son's catalogue and testimony from David Carpenter – Professor of Medieval History at King's College London.
Under UK law the state will typically take possession of antiquities discovered by civilians, with a reimbursement in the form of a portion of the proceeds of sale to whichever British museum acquires the item, but the Treasure Act 1996 allows finders to keep and profit from individual finds if it is not found to be part of a larger trove – such as the Staffordshire Hoard of 2009.
Mr Leigh-Mallory says he will now save the funds to use for the future education of his two children.