$11 million of silver bars stolen in Canada
Police in Toronto, Canada have asked for help from the public in identifying any suspects involved in a silver heist carried out last year. A large shipment of pure silver bars was stolen, with the contents estimated to be worth over $11 million (USD).
In a press release on Tuesday, the Toronto Police Service revealed the bars were stolen from a shipping container in Montreal, Quebec back in January 2020.
As seen in the photo below (release by the TPS), the bars are identifiable via serial numbers, and the KZ stamp. KZ refers to Korea Zinc, a metals refining and smelting company based out of South Korea who specialise in zinc, copper and lead, but also deal with silver and gold.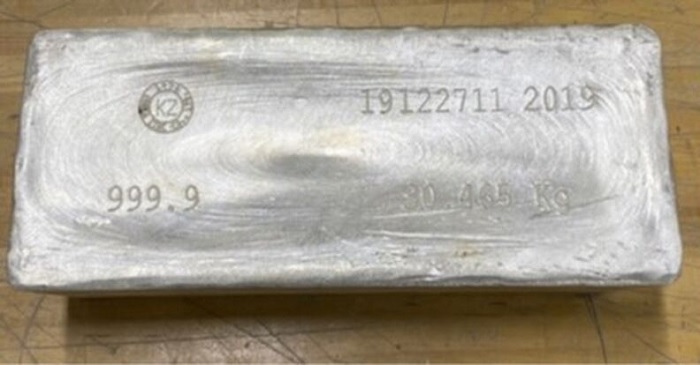 KZ's bars typically weigh an impressive 30 kilos, at a purity of 99.99%. They list mainly industrial uses for their products including solar panels, but do mention jewellery, commemorative items and coins – likely in the form of blanks used by mints.
The police revealed they have already successfully recovered some of the silver in both Toronto, Canada and Massachusetts in the US. Despite the unique markings however, they believe some of the silver will have been melted down and re-poured into smaller ingots to make it harder to identify and easier to sell.
In the press release the TPS state "Investigators would like to speak to anyone who may have received these ingots or fears they may have received silver by-products from this stolen shipment."
They provide a number of ways to report any suspicions to them, and given their previous recovery will likely have further success in tracking down more of the stolen silver. The theft demonstrates the importance of buying authentic silver from reputable sellers in maintaining the legitimacy of the supply chain.