The Royal Mint announce plans to recover gold from waste electronics
The Royal Mint have announced that they will begin processing waste electronics to recover gold and other precious metals, a first for the UK mint. A new process, introduced as part of a partnership with Canadian company Excir, will see The Royal Mint tackle waste whilst adding a new source of supply.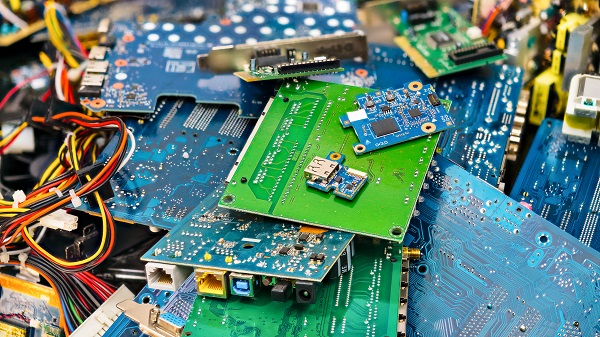 Many of us carry small amounts of precious metal around every day in the phones and other pieces of tech used in daily life. Gold, silver, platinum, palladium, and copper are just some of the metals used, and the potential value quickly adds up when considering the vast amount of electronics used in the modern world.
It is estimated that 50 million tonnes of electronics are discarded each year globally, from broken TVs to old models of phones. Many of these items are not recycled, leaving potential billions of precious metals in landfill or sent abroad to be processed. Beyond the unused metals, waste electronics is a growing concern environmentally and ecologically.
The new process will see The Royal Mint extract gold at their plant in Llantrisant, Wales. The method is carried out chemically at room temperature, removing the need for high temperature refinement carried out by most recycling centres. Excir and The Royal Mint have stated that the process can successfully extract 99%+ of the gold found in waste.
Once scaled up, they also hope to extract silver, palladium and copper, further improving the viability and value of the process. Laboratory results have already created 999.9% pure gold, perfect for investment-grade gold.
Anne Jessop, The Royal Mint's Chief Executive, was quoted in their press release saying "This partnership represents a significant milestone for The Royal Mint as we reinvent for the future as the home of precious metals in the UK. The potential of this technology is huge – reducing the impact of electronic waste, preserving precious commodities, and forging new skills which help drive a circular economy."
The recovered gold will be used to create ingots, which can then further be used for The Royal Mint's world-class bullion products for investors. With gold reserves on Earth a finite resource, recycled gold will be a key form of supply going forward, one that is essential to maintaining a sustainable gold market.