Dollar boost hits bullion – and the pound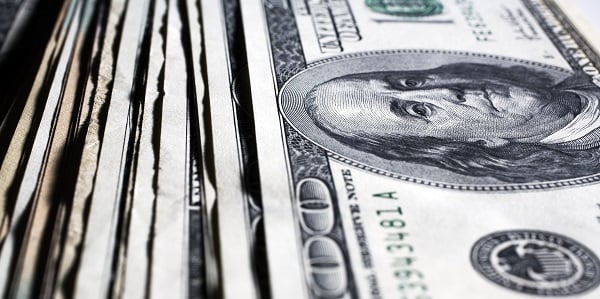 Following strong gains last week, gold and silver prices have fallen back this week. The US dollar has been boosted by America's decision to release 50 million barrels of oil from its reserves. This act, coordinated with China and other major countries, hopes to counteract some of the inflationary pressures on fuel prices.
In addition, the US Bureau of Labor reported a drop in the number of jobless in the states – another boost to the dollar. The result is that the dollar's gains have pulled bullion back, with gold at $1,790.88 per ounce and silver at $23.65 per ounce. The resulting gains for the US dollar index against the wider basket of major currencies have also put the pound sterling at its lowest for 2021; down 0.1% to $1.3304.
Refiners MKS PAMP has labelled this a 'silly dip' against "one of the most bullish macro backdrops for gold." Their argument is that, despite hints from Fed vice chairman Richard Clarida about tapering talks next month, a confirmed second term of Jerome Powell as Fed chair provides a dovish leadership - restraint at a time of rapidly rising inflation. Economists are making similar comments here in the UK too, pointing to the ambiguity of the Bank of England and senior members about what the next central bank meeting could focus on.
This leads us to the key line in the MKS report: "Silly dips should be capitalized on." The bigger picture is that gold and silver have both benefitted from an uptick in demand in the face of negative real rates. This is when inflation outpaces interest rates, and is especially prevalent now because rates are at record lows, but also because we're at the end of a massive money printing (quantitative easing) programme.
This isn't just inflation outpacing rates, this is inflation leaving them behind. The corrective measures are tapering off the QE and then raising interest rates. While neither benefits bullion, these things take time to have any impact. It will be months before they make a dent, leaving plenty more time for gold and silver to shine as a hedge asset.