Game Over – Investors scammed by "Squid Game" crypto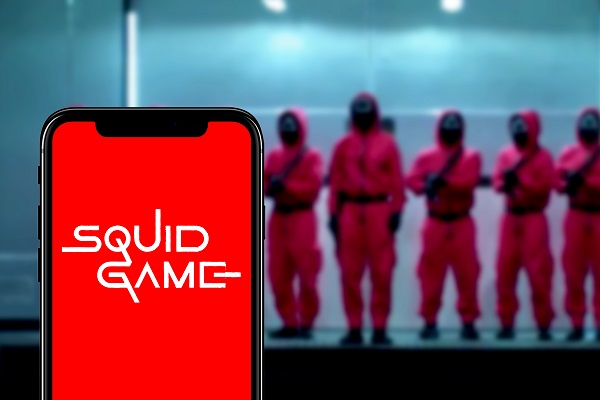 A new cryptocurrency called SQUID has caused chaos this week after scamming investors by prohibiting the sale of currency – before the owners shut up shop and disappeared with millions.
The crypto experienced sensationally sharp price rise – only to lose effectively 100% of its value four hours later, as investors found they could not sell their holdings.
SQUID's initial launch on October 27 saw a steady rise in value of a few cents, before a sizeable jump in price on Sunday October 31 to around $31 per token. The gains continued at a slower pace again but at 6:10am on Monday til 9:25am SQUID surged in value, going from $38.32 to $2,856.64 per token – a 7354.7% increase.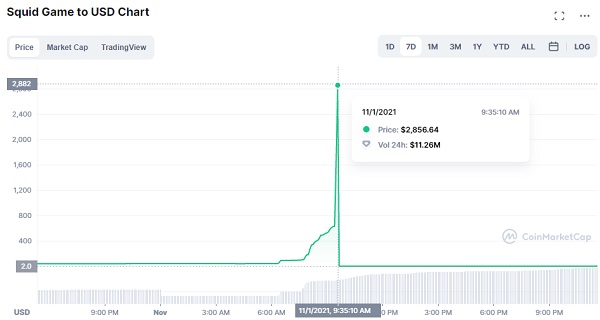 Chart image courtesy of CoinMarketCap
This is when it dawned on investors that it may all be a scam though and, unable to cash in their currency, panic spread across social media and forums, halting purchases of SQUID and plunging the value to just $0.0007296 – a 99.999999% (you get the idea) loss of value.
The Squid Game coin (SQUID) was said to be related to the hugely popular Netflix 'death game' series of the same name. With comparisons to popular films like Battle Royale and The Hunger Games, it's no surprise that the show's appeal led to demand for the cryptocurrency. Tech websites like Gizmodo had led the charge with urging caution last week however, warning that the currency's claims of being tied in to an online game version of the TV show had yet to be established, and that the website was suspiciously new and error-riddled.
The scam, known commonly as a "rug pull", saw the founders make off with approximately $2.1 million dollars of investors' money.