Biden budget boost for global stock markets
By Liam Sheasby, News Editor
28 May 2021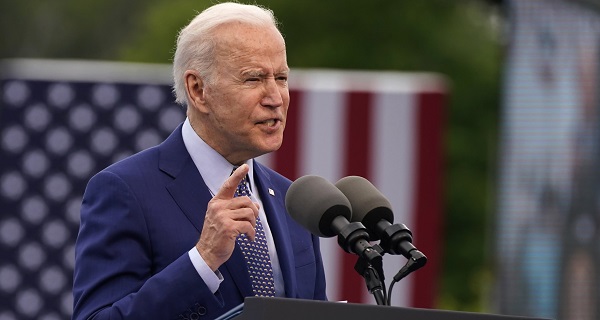 European markets are on the up today ahead of US President Joe Biden's budget announcement due today. The Stoxx 600 index, covering Europe, is up 0.45% today to an all-time high of 448.48 points.
Individually, the FTSE 100 is up 0.25% at 7,037.23 points, the CAC in France and DAX in Germany are both up approximately 0.4%, and markets in Australasia also jumped overnight; the Nikkei up 2.1%, Korea's Kospi up 0.8%, and Australia's ASX 200 also set an all-time high of 7176.8 points – a surge of 11% for the day's trading.
The budget is rumoured to be a $6 trillion spending package for 2022, with Covid recovery schemes included in the proposals and the potential to spend even more over the next decade. The New York Times claims to have obtained documents pertaining to the budget, and highlights an increase in taxes for corporations and high earners as the proposed counterweight to the spending, though budget deficits are forecast to rise in the short-term and decrease post-2030.
Gold is fractionally down today – 0.11% or $2.09 – at $1,893.23 per ounce. Increased traction for the stock markets usually comes at gold's expense, but the boost to the global stock markets could be short lived. Inflation is constantly in the news at present, with the US around 4.2% inflation at present. The Federal Reserve and US Treasury have said that no changes to rates will be made until employment improves and inflation is at a 2% average in forecasts. This resolution has boosted gold's safe-haven demand in recent weeks and months, and will likely continue so long as the Fed sticks to its guns.
Market pressure could force the Fed to act sooner rather than later though, especially when (according to The Guardian) the University of Michigan is forecasting weakened economic confidence for May as a result of inflation concerns.
The core PCE price index used to measure inflation in America will be released by the Federal Reserve later today, with a press conference from chairman Jerome Powell to explain the data provided.