Hedge fund faces billions in losses after margin calls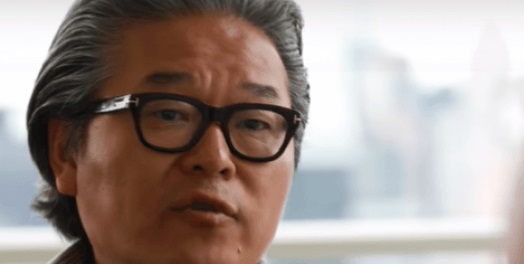 Bill Hwang, the private owner of Archegos Capital, and former fund manager with Tiger Management.
Archegos Capital, the hedge fund owned by Bill Hwang (formerly of Tiger Management), is at the centre of attention in the financial world following a 'fire sale' on Friday; the forced liquidation of positions due to margin calls and the need to free up funds to meet these repayment obligations.
The fund sold major stakes in US media companies ViacomCBS and Discovery, as well as positions in Chinese technology firms. The result was a dramatic fall in share price for all firms involved, which tipped many investors off to the idea that a fund was in trouble and triggered subsequent margin calls.
In a statement issued by Archegos, spokesperson Karen Kessler said: "This is a challenging time for the family office of Archegos Capital Management, our partners and employees. All plans are being discussed as Mr. Hwang and the team determine the best path forward."
The challenge is being felt outside of Archegos just as hard. Japanese bank Nomura Holdings, Mitsubishi UFJ Securities, and Switzerland's Credit Suisse all announced that Archegos' losses would hit them as a result. For Nomura, experts are forecasting its "significant loss" to be around $2 billion, with its shares down around 16% in Tokyo. Mitsubishi believe they will lose around $300 million through its European subsidiary, and Credit Suisse has not issued an estimate but the company did call the loss "highly significant" and suggested Q1 results would be impacted as a result. The US Securities and Exchange Commission has said it is "monitoring the situation".
.
The aftermath:
Despite an initial fall in banking stocks on Monday for the likes of Deutsche Bank and UBS, stock markets are up today. In London, the FTSE 100 jumped up by 0.7%, while Germany's DAX 30 is up 0.65%. The clearance of the blockage in the Suez Canal and positive economic news from Spain and France this morning has allayed a lot of fears that the markets are too risky to continue to back.
Perhaps most importantly has been the reassurance that this is a one-off fire sale, with Saxo Bank chief investment officer Steen Jakobsen and Allianz's chief economic adviser Mohamed El-Erian both stating that they believe the damage to be over and done.
The response to this 'risk on' attitude is rise in bond yields (now up to 1.77%), as investors sell off their bonds to back the stock markets. Gold too has seen a slight dip in price – down £30.11 (2.38 %) so far today.
.
US 10yr at 1.755%. Basically the entirety of the strictly pandemic-related decline has been reversed. This is almost exactly where it was on January 23 last year when the Wuhan lockdown began. pic.twitter.com/yrjgmIo01k

— Mike Bird (@Birdyword) March 30, 2021