Biden boost for Britain as pound hits 32-month high
By Liam Sheasby, News Editor
22 Jan 2021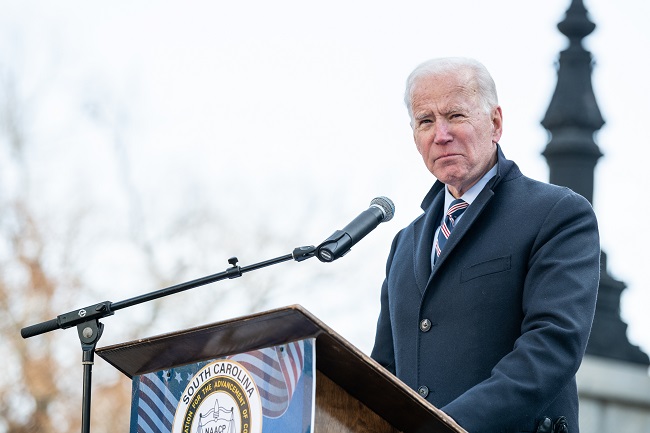 Newly elected President Joe Biden has had a busy first day in the Oval Office, and the changing of the guard from the Trump administration has been a boost to the pound sterling. Against the dollar, the pound jumped to its highest since May 2018, reaching $1.374 at its peak before closing at $1.366.
Speaking to The Guardian newspaper, Connor Campbell (SpreadEx) attributed the positive mood to hopes for the long-delayed stimulus package. "It is exactly this purposeful and robust approach the markets were hoping for – especially if it leads to his $1.9 trillion covid-19 stimulus package escaping the Senate unscathed."
Yesterday's executive actions were primarily reversing actions authorised by former president Donald Trump, such as the Muslim travel ban and the border wall with Mexico, but the US also rejoined both the World Health Organisation and the Paris climate agreement.
Today the exchange rate of GBP vs USD is fractionally up on last night's close, though with talk of extending lockdowns in both the UK and Europe until the summer there may be weakness for the British economy and the pound on the horizon. Following today's suggestions of prolonged lockdowns, the FTSE 100 is down -0.67%, Germany's DAX 30 is down -0.65%, France's CAC 40 is down -1.08%, and Italy's FTSE MIB is down -1.87%.
To make matters worse for the UK, the latest PMI figures show an inevitable decline in Britain's economic performance this month due to the newest lockdowns, with business activity dropping at the fastest rate for eight months.