Silver frenzy sees demand soar
By Michael Pinson, News Editor
10 Feb 2021
Silver demand soared last week as a stock market battle spilled over to the precious metal, driving prices up in a short-lived spike, and stripping dealers of physical stock.
Confusion over the co-ordinated "silver squeeze" has seen prices fall back from last week's peaks, but are still up for the month, and demand remains high.
.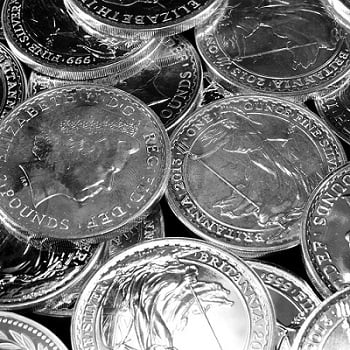 .
Stock markets were shaken up at the end of January by a group of retail investors – organised primarily on Reddit's WallStreetBets – who managed to push up stock prices in a number of struggling companies, such as GameStop. The move was designed to punish hedge funds who had billions tied up in shorts against the companies and was undoubtedly successful, costing billions, and bringing stock market conduct back under the spotlight of lawmakers and authorities.
Speculation began to grow that WallStreetBets was planning to target paper silver following their success in the stock market, prompting a flurry of media coverage and a surge in demand for physical silver as well.
Silver soared above $30 per ounce as trading opened on Monday, with many dealers pausing orders while the market was closed over the weekend. This was the highest silver had been since February 2013, and some were hoping that the metal could push towards and above its previous all-time high of $48.70 per ounce.
With many on WallStreetBets disputing claims they were targeting silver at all, the efforts seemed to lose momentum, but has done little to stop the surge in demand for physical silver with multiple retailers selling out of stock in the days ahead.
.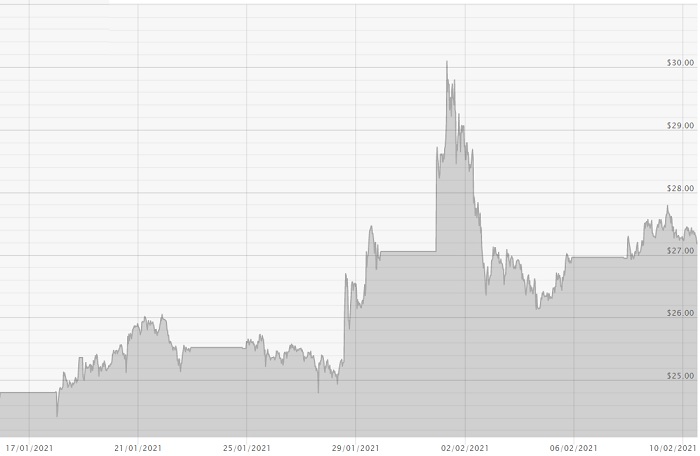 .
The silver price has since pulled back to around $27 per ounce, but trading has remained volatile. Physical demand has also remained strong, with items selling out quickly and suppliers increasing premiums.
Forecasters believe the surge will likely go down as a temporary event. Investment demand could help support silver in the year ahead however, combining with the industrial recovery being seen in countries like China and Germany.
$30 per ounce is now considered a key psychological barrier for the metal, and has so far proven difficult for silver to push past. Breaking out beyond that figure for a sustained period could indicate the first steps in a more long-term rally, but for last week proved the point at which momentum ran out.
In the short-term, last week's events serve as a reminder of just how quickly silver can move, both up and down. Long-term, if demand from investors remains high, it could help continue to support silver in a year which already looks positive for the alternative metal.