Pound Sterling hits 18-month high against Euro
By Liam Sheasby, News Editor
10 Aug 2021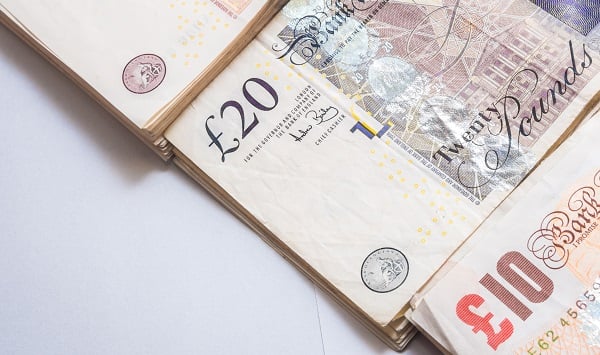 Faltering investor confidence in Germany has weakened the euro, providing an unexpected boost to sterling today, with the pound's value rising by 0.25% to €1.1825 – the highest since the tail end of February 2020.

The pound has been making gains against the euro in the weeks since Covid restrictions ended, as optimism grew for the UK's recovery, but news today reveals that Germany's investors are fearful of rising cases of Covid-19 again, and that cases – in conjunction with an economic slowdown in China – could undo economic recovery.

A survey conducted by the ZEW economic research institute showed confidence in the German economy had fallen in June, July, and now August. The points scheme marks anything below 50 as a decline, and Germany's investor sentiment fell from 63.3 points in July to a poor 40.4 points. This is the weakest investor confidence has been since last November, and a much sharper drop than the forecast 56.7 points expected.

As a result of the pound's current high, the FTSE 250 set an all-time record high of 23,578 points – up half a percent in trading today. Other markets are also enjoying a boon at present though, in particular the Dow Jones and the S&P 500. US jobs data has boosted the dollar, which has in turn reassured investors that recovery is moving in the right direction, and markets have once again returned to Risk On sentiment. That bravery has also been bolstered by talk on 'The Hill' in Washington DC that the Senate is about to approve the $1 trillion infrastructure bill mooted by President Biden for several months now.

Despite this, analysts still expect market volatility in the short to medium term, with US business confidence also struggling – albeit to a lesser extent than that of Germany. The US jobs data shows the most employed/least unemployed at any time since the pandemic began, but despite this there are still many small businesses struggling to fill vacancies, with the National Federation of Independent Business reporting a decline in confidence amidst concerns over supply chains and labour shortages. The survey by NFIB found 49% of company owners reported having vacancies they could not fill, whilst a JOLTS survey revealed 10 million job vacancies overall in the States.

Also mentioned in the NFIB survey was a plan for 44% of questioned businesses to raise prices in line with inflation in the coming months, which leads back to US investors calling for either a tapering of the Federal Reserve's quantitative easing program, raised interest rates, or both, though again experts believe the Fed will wait the year out to see how the recovery progresses.