House prices forecast to fall 14% in 2021
By Michael Pinson, News Editor
17 Sep 2020
Despite a recent post-lockdown surge in house prices, analysts at the Centre for Economics and Business Research have forecast a 14% drop to come for the property market next year.
The Office for National Statistics have released figures that show a mini boom in house prices in June, as the UK lockdown restrictions that had temporarily halted house sales began to be lifted. The figures show that the average UK house price rose by 3.4% year-on-year in June to £238,000.
Pent-up demand following the short pause on sales is considered to be the driving force behind the rise, with eager buyers quick to push sales through as soon as restrictions were lifted. As a caveat however, the report pointed out that many of these offers had in fact already been made earlier in the year and could only be completed in June.
The number of sales was also down significantly - 37% lower than June 2019 - and analysts warned of further volatility to come for the housing market. Estate agents have already reported a surge in interest for properties outside of cities, as UK workers adapt to the new normal of remote working. This change in attitude towards the city could see a new balance struck as buyers find new freedom on where they choose to live.
.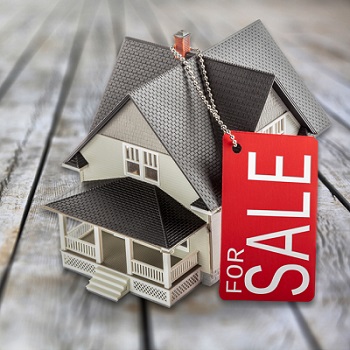 Home owners may need to cut prices to sell next year as unemployment grows and stamp duty relief ends.
This volatility has been highlighted in a report by the CEBR, which forecasts house prices will next year fall in price by a significant 14%. It said that government policies, such as the recent stamp duty relief, are helping to give the property market a boost, and that interest would wane when this ends in March 2021.
Unemployment was also specifically mentioned; hundreds of thousands of workers have already been hit with redundancy in the wake of the pandemic, and with the government's furlough scheme set to end next month, this figure is expected to only rise further. With fewer people in work, demand for housing will fall, impacting both homeowners and landlords looking to sell or rent their property investments.
The report stated: "Our analysis suggests that prices will start to fall significantly towards the end of the year and the first half of 2021 (though there might be a short spike as the stamp duty reduction comes to an end), with average house prices forecast to be 13.8 per cent lower in 2021 than in 2020".
Once considered a popular investment choice, property has been beset by a host of increasing regulations and expenses in recent years that has weakened its return for many investors. A potential plunge in price of 14% then would be a significant consideration for those with money invested in the property market.
Gold meanwhile has beaten property's 3.4% yearly gains, rising by 29.5% in the same period, and is forecast to make significant further gains in the next few years, against the forecast losses in property value.