V-shaped recovery stumbles as growth slows
By Michael Pinson, News Editor
11 Sep 2020
The Office for National Statistics has revealed that the UK economy grew by 6.6% in July versus June, but GDP is still far below pre-pandemic levels.
Equally worrying is that the recovery now appears to be slowing down, leaving the UK wallowing in the historic contraction caused by Covid-19.
May, June, and July all saw the economy expanding following the record fall in GDP for April that pushed the UK into a recession. After gaining 8.7% in June versus May however, the announcement of July's growth reaching just 6.6% paints a concerning picture that growth is already stalling, reducing hopes for a V-shaped recovery.
.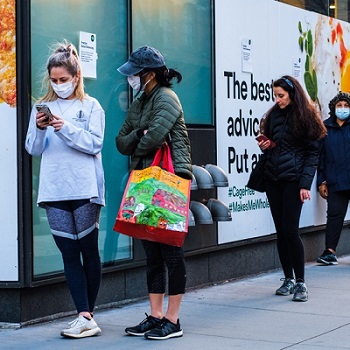 .
Lockdown restrictions have been slowly easing in the past few months, but with cases now rising once more the government has introduced its new 'rule of 6' to try and curb cases from further spreading. While these restrictions do not impact businesses directly, many are beginning to realise that the UK is now at the limits (or potentially past the limits) of what can safely be done while keeping infection numbers down.
Large-scale sporting events remain off-limits, and social distancing continues to impact the service-based industry the UK economy relies on. With business unable to open any further, and with more restrictions to be potentially reintroduced if the virus continues to spread, the economic recovery looks to be running out of steam.
Any return to pre-pandemic levels looks like it could be some way off yet; restrictions will likely continue until a vaccine is found, the Treasury faces a large deficit to make up, and Brexit talks are struggling to make progress. Each one alone would be cause for concern, and combined will limit the UK's recovery efforts well into 2021 and beyond.
With the Job Retention Scheme also due to end next month, there are fears of a surge in unemployment that will significantly reduce consumer spending even further.
August and September are expected to provide further growth however, and could see Q3 achieve growth following two quarters of contraction. How much growth will be achieved will be closely watched by analysts, and any further restrictions in the ongoing balancing act between economic and public health, will undoubtedly cause more damage to a reeling UK economy.