No-Deal Brexit fears back as new deadline looms
By Michael Pinson, News Editor
08 Sep 2020
Brexit, one of the key economic drivers for investors in 2019, is now back to the forefront of news this week as talks continue to make no progress.
Boris Johnson has announced that if a deal is not reached by October 15th, that he will recommend both sides "move on" and accept the no-deal Brexit many have warned will be a further blow to the UK economy.
After being largely forgotten so far in 2020, a number of events have brought Brexit back to front pages, and could have large ramifications for the UK economy, and UK investors within the next few weeks.
.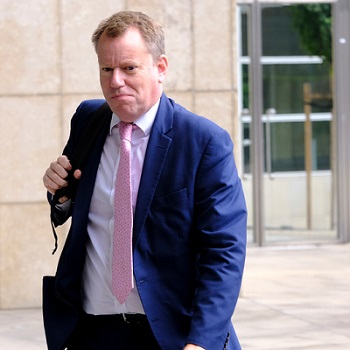 .
UK negotiator David Frost was quoted this weekend as saying that the UK was not "scared" of walking away from talks without a deal. Months of negotiations have seen both sides refusing to concede ground on key sticking points, such as fishing rights, and the latest comments raise concerns that the UK will not be compromising.
This was then followed by reports that the Government is planning new legislation that would see it renege on the Withdrawal Agreement passed just last year, and laid the key foundation for Brexit going forward.
The changes could see the particularly contentious decisions made over the border between Northern Ireland and the Republic of Ireland broken and have drawn a lot of criticism from across the political spectrum towards the Prime Minister. Ministers have even conceded that the changes would "break international law".
Boris Johnson yesterday also confirmed a new deadline for talks of October 15th, giving negotiations just a few more weeks to try and resolve these hitherto insurmountable differences.
When no-deal fears were high last year, the Pound found itself falling in value towards parity with the Dollar, and this week's news has already pushed the Pound back down from recent highs. If the latest concerns prove to be true, and a no-deal Brexit does happen, then the Pound will almost certainly drop further, pushing precious metal prices higher.
The announcements could be a final effort at posturing from the Government in a bid to improve their negotiating position, but with just five weeks now to solve issues that have dragged on for years, a no-deal Brexit could be the result despite being considered off the table just a few months ago.
With gold currently priced at just over $1,900 per ounce in US Dollars, the lower the Pound falls, the closer to this level gold will climb in Sterling.
The expected damage of a no-deal Brexit to the UK economy will of course also come during one of the worst recessions in history due to coronavirus, and could prolong the UK's recovery that much longer. The next five weeks then could be another major driver for domestic gold prices, and investors will be watching very closely for any sign of talks progressing, or perhaps collapsing.