US Mint sells out of silver Eagles as demand surges
The United States Mint has announced a shortage of physical silver following a huge surge in demand for precious metals. The Mint has run out of its trademark silver Eagle bullion coins, as sales increased an incredible 300% in March.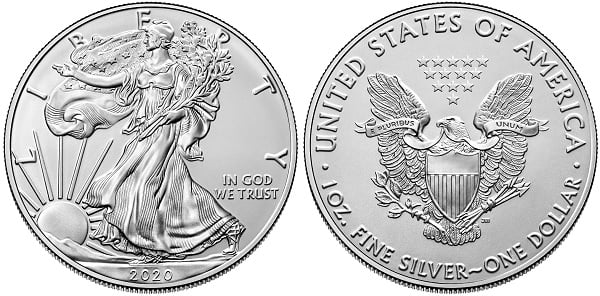 The US Mint sent out a message to buyers yesterday saying that:
'This is to inform you that we have temporarily sold out of American Eagle silver eagle bullions. Our rate of sale in just the first part of March exceeds 300% of what was sold last month.
West Point is working diligently to produce additional inventory and once additional inventory is produced, we will again begin allocations.'
The surge in demand for physical silver comes as the coronavirus outbreak continues to spread across the globe. Countries like Italy, Spain and Denmark have gone into lockdown, while borders have been closed on every continent.
Stock markets crashed this week, as the fears over the financial impact of the virus grew. With borders closing, and more people unable to work due to the illness, many businesses have seen revenue drop significantly.
At BullionByPost we have seen a huge increase in demand for both physical gold and silver, with many investors choosing to protect their money in a physical asset rather than stocks. With interest rate cuts already announced by both the Federal Reserve in the US, and the Bank of England, savers are also seeing almost no returns from keeping money in the bank.
Silver in particular is currently considered undervalued by many investors however, with the gold silver ratio passing 100 in the past few days. This means that for one ounce of gold you could buy 100 ounces of silver, and could suggest a buying opportunity.
With coronavirus not expected to peak for months, and the lockdown to hit countries like the UK and US in the coming weeks, demand for precious metals is likely to continue for some time.