Financial volatility as Iran hits back at US with night missile attack
By Liam Sheasby, News Editor
08 Jan 2020
---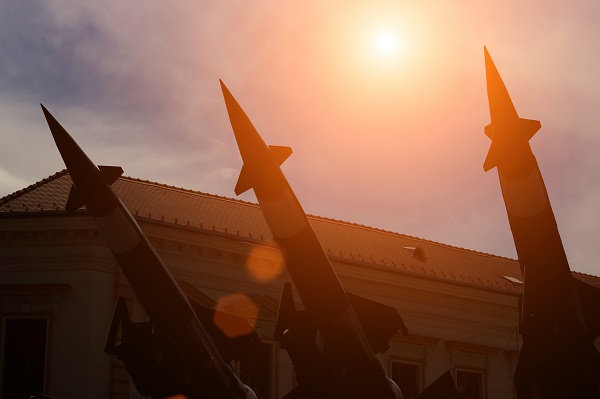 Gold was amongst a raft of assets and markets to be impacted overnight as Iran took action against the United States by launching a missile barrage across the border into neighbouring Iraq, targeting a US airbase associated with the killing of Major-General Qasem Soleimani.
Iran's Revolutionary Guard launched several missiles at the Al-Asad air base in Western Iraq, and Erbil in northern Iraq. So far it is not believed there have been any casualties, although Iran's state media is claiming up to 80 people have been killed.
All is well! Missiles launched from Iran at two military bases located in Iraq. Assessment of casualties & damages taking place now. So far, so good! We have the most powerful and well equipped military anywhere in the world, by far! I will be making a statement tomorrow morning.

— Donald J. Trump (@realDonaldTrump) January 8, 2020
Iran took & concluded proportionate measures in self-defense under Article 51 of UN Charter targeting base from which cowardly armed attack against our citizens & senior officials were launched.

We do not seek escalation or war, but will defend ourselves against any aggression.

— Javad Zarif (@JZarif) January 8, 2020
The price of gold shot up at 12:30am GMT, climbing from £1,199 per ounce at 10:30pm to £1,228 per ounce – a price rise of 2.45% in the space of just two hours. In Dollar terms, gold broke the $1,600 mark for the first time since March 2013, having hit a high of £1,586 per ounce on Sunday.
.

The gold price in GBP per ounce for the past week.
.
Gold isn't the only precious metal to have experienced a price rise though. Silver peaked at £14.36 per ounce last night – its highest price since October – and has gained over 4% in the past week, while Palladium has set yet another all-time high of £1,606.04 and $2,106 per ounce respectively. In line with precious metal price increases, so too did the price of Brent crude oil; back over $70 per barrel.
Gold has since fallen back slightly below $1,600 per ounce to $1,579, while in Sterling it holds steady at £1,201 per ounce. Prime Minister Boris Johnson has stressed the UK's commitment to protecting Iraq as a priority, and President Trump is expected give a statement within the next couple of hours about last night's attack and any potential response from the United States. The president's response could determine the direction of the stock markets and assets such as gold and oil; de-escalation could benefit the markets, while commitment to conflict could drive safe haven prices up once more.