Welsh mine find 'most significant discovery' in decades
By Michael Pinson, News Editor
03 Dec 2020
The Clogau-St David's Mine in Wales looks set to continue producing Welsh gold following the discovery of an exciting new extension to the main lode.
Alba Mineral Resources PLC who operate the mine near Dolgellau, announced the news that a recent drilling programme found a new branch of the main lode, and returned "significant gold assays" in places.
The news comes 18 months after similar significant findings by the Clogau gold mine, and demonstrate the scale of gold reserves still to be mined in Wales.
.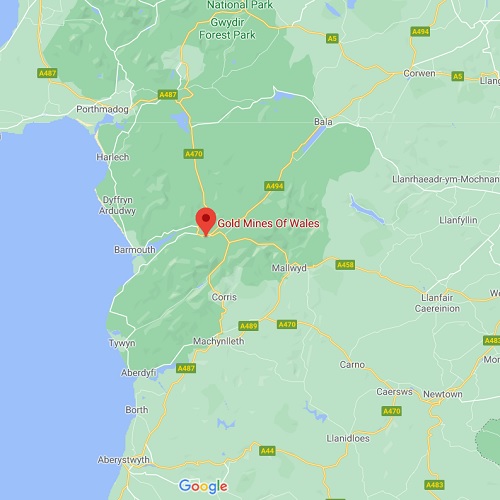 Image courtesy of Google Maps
The main lode has been described as the most prolific producer of gold historically for the mine, and the discovery that the lode has more reserves has been heralded by Alba's Executive Chairman, George Frangeskides, as the "most significant discovery at the Mine in many decades."
The programme took place over the course of two months and involved drilling seven underground drillholes across a distance of just over 500 metres. Impressively, all seven drillholes intersected with the quartz-veins that hold the precious gold in varying grades, meaning a potential half a kilometre gold vein to begin mining.
Further drilling is now expected to take place in Q1 2021, and will cover a distance of 2 kilometres to confirm the full scope of the discovery and could find even more gold, but Alba were quick to caution that Covid-19 could impact future timescales depending on any new restrictions introduced by the Welsh government.
As a smaller landmass, gold mining in the UK is a relatively small endeavour, but with prices rising significantly this year more companies are investing in exploration of untapped reserves, particularly in Wales and Scotland. Finds like this at Clogau could help to build a new British goldrush in the years ahead.