MPs vote for December 12 election... a day after voting against it
---

Members of Parliament yesterday voted by a margin of 438 to 20 in favour of a December election, due to take place on Thursday December 12th.
With Lords approval expected today, MPs and their parties will now have six weeks to campaign and promote their manifesto, in the hope of breaking the current Parliamentary deadlock.
Opposition MPs initially disputed the proposed election date on the basis of the poor timing with the conclusion of term time for university students, as well as the difficulties of getting to polling stations for the elderly due to the cold weather and reduced daylight hours.
Amendments were put forward by Labour and the Lib Dems to move the election forward to Monday December 9th, rather than the traditional Thursday, but these proposals were defeated. Amendments wishing to give the vote to 16 & 17 year olds, as well as resident EU nationals, were rejected by the deputy Commons speaker, Sir Lindsay Hoyle.
The Pound is currently trading at $1.289 and 1.16 € respectively, with little change in the past seven days. Uncertainty over which party will win the largest vote share has put Sterling's resurgence on hold while the next six weeks of election campaigning take place.
The latest Financial Times survey shows the Conservatives leading over Labour, who in turn lead over the Lib Dems, but with 49 MPs not standing for re-selection at present, many seats could witness a surprise change of allegiance on the basis of a new candidate presenting a fresh alternative.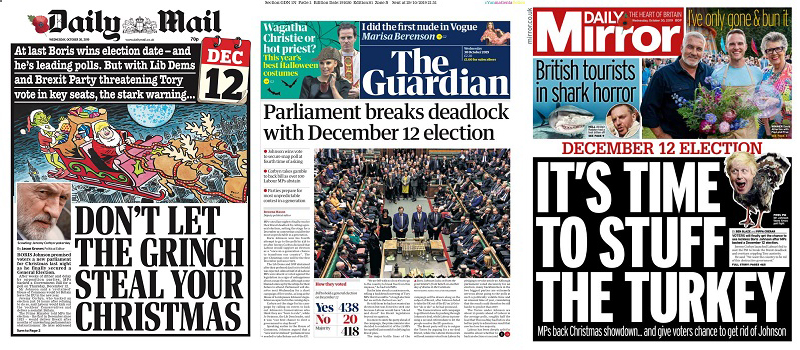 Want to keep up to date with the latest political news?
Track the election's impact through our Countdown to Brexit page!