US Mint set to re-design American Eagle bullion coins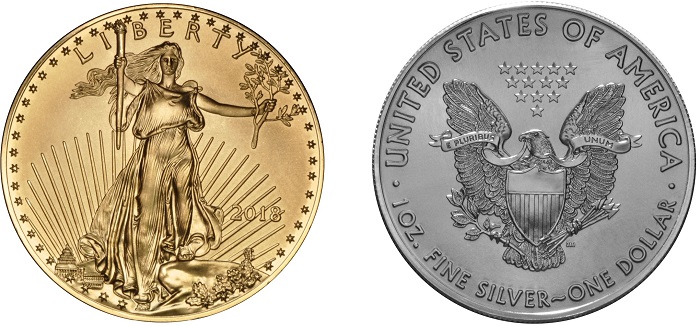 The obverse of Walking Liberty will remain, but the reverse of the heraldic Eagle & Shield will be altered.
The United States Mint has reportedly been given the go-ahead to redesign the reverse depictions on the American Eagle gold and silver bullion coins as part of a bid to tackle counterfeiting.
According to Coinworld, the US Treasury Secretary Stephen Mnuchin approved the changes and the new coins are expected to be released at the earliest in 2021 - coinciding with the 35th anniversary of American Eagles being minted.
The time delay also gives the US Mint time to design coins that are harder to fake and can accommodate the necessary anti-counterfeit measures, though the Royal Mint required four years to develop its Integrated Secure Identifications System.
It's unknown at this point whether the US Mint has been working on this for some time, but criticism was levelled at the Mint in 2017 following communications between them and the ICTA Anti-Counterfeiting Task Force.
At that time, Beth Deisher, Industry Council for Tangible Assets' Director of Anti-Counterfeiting said: "While the Anti-Counterfeiting Task Force (ACTF) appreciates Acting Deputy Director Motl's acknowledgement that counterfeiting represents a serious threat to the nation's coinage, we are nevertheless disheartened that the U.S. Mint's efforts on the anti-counterfeiting front do not reflect a serious commitment to act against this threat."
According to this latest interview with the US Mint, the organisation is "very sensitive to the threat of counterfeiting" and has established an anti-counterfeiting interdisciplinary team to coordinate the necessary protective measures.