Three jailed after 'Russian treasure find' scam
By Liam Sheasby, News Editor
02 May 2019
---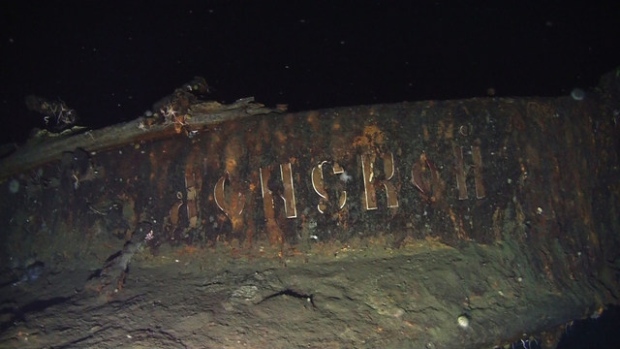 The nameplate of the Dmitrii Donskoi, found on the wreckage in 2003 and again last summer
Three men have been jailed by a South Korean court for fraud following false claims last year that their company had found a large hoard of lost gold beneath the Sea of Japan.
Korea's Yonhap news agency reported that the treasure site had been investigated and found to be worth a mere 1.2 billion won, or £790,538. This figure is drastically lower than the Shinil Group's claimed valuation that the gold was worth more than 130 trillion won, or £856.4 million.
Three unnamed business executives were responsible for a team that declared they had found the wreckage of the Russian cruiser 'Dmitrii Donskoi', and that it contained gold bullion lost during the Battle of Tsushima in 1905.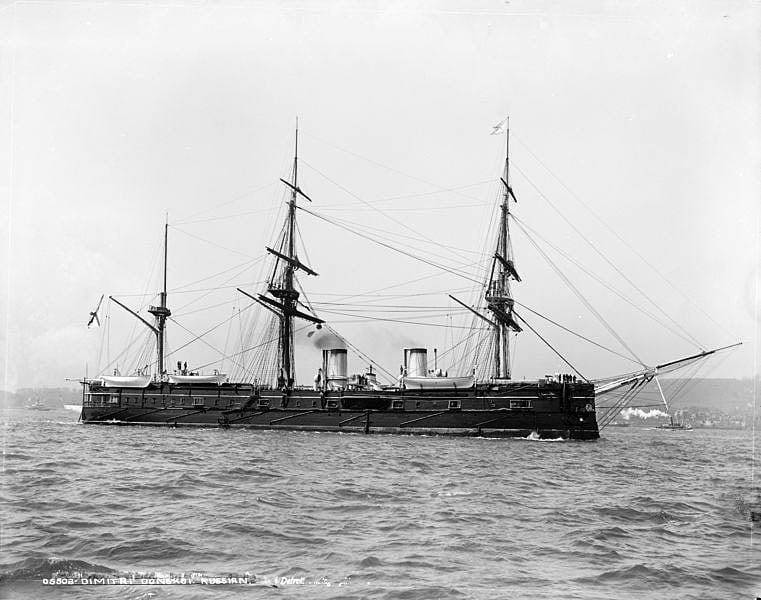 Dmitrii Donskoi in New York Harbour on Thursday April 27th, 1893 on a goodwill visit coinciding with the 400th anniversary
of the discovery of America by Columbus. Photo courtesy of Wikipedia and the Creative Commons license.
Last July we reported that the team of South Korean treasure hunters had re-discovered the lost shipwreck, just off the coast of the Korean island of Ulleungdo in the Sea of Japan.
The firm was exploring and needed additional funds if they were to properly salvage gold from the wreckage. The response from thousands of investors was a cash injection of 8.9 billion won; approximately £5.8 million.
Doubts were raised after Shinil announced their find, with the Korea Institute of Ocean Science and Technology revealing they had found the wreckage in 2003 and had the photographic evidence documenting their dives, but not spotting any of the supposed gold that the Shinil team had found. Historical evidence suggests Russia had the rail infrastructure necessary to avoid transporting gold by sea, and further investigation into the company itself revealed they were newly founded, with only 100 million won to their name (£65.8k).
Yonhap reported that three men were jailed for two, four, and five years respectively by the court in Seoul, with Judge Choi Yeon-mi telling the court: "Their responsibility for the crime is very heavy, given the method and scale, as it's a case where they swindled many unspecified people and took huge gains".