Oil tanker attack sees gold price spike
By Michael Pinson, News Editor
17 Jun 2019
The gold price peaked at $1357.32 per ounce on Friday, following an attack on oil tankers in the Strait of Hormuz, situated between Iran and the United Arab Emirates.
The spike put gold at its highest US Dollar value since January 2018. In Pound Sterling the price reached £1072.40, the highest since November 2012.
.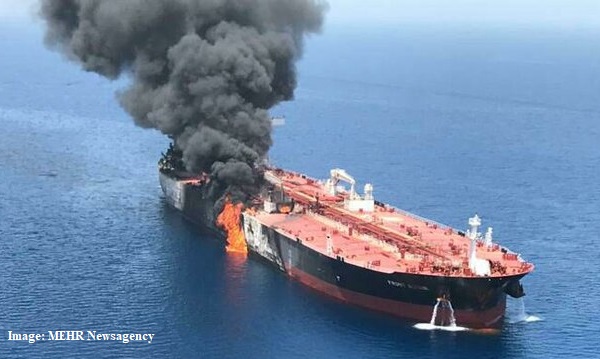 .
Investors have been unsettled for months due to the ongoing US/China trade war, but recent threats against Mexico, Germany, and France have worried many that America (read: President Trump) is willing to weaponise trade and use it to strongarm other countries, potentially damaging global trade deals and supply routes.

There are also concerns about this week's Federal Reserve meeting, during which it is expected that an interest rate cut will be agreed. This offers cheaper borrowing, and will likely boost the US stock markets in the short-term, but it's not indicative of confidence in the American economy and could hint at further slowdown Stateside, and even recession.

Now, with the latest incident in the Gulf, many investors are focusing on risk aversion: how best protect their wealth while battling the trifecta of a slowing global economy, trade disputes, and geopolitical clashes.
The weekend saw prices come back down slightly as the US Dollar rose alongside Treasury yields, the gold price dropping just over $20, but a weak Pound helped mitigate the drop in Sterling terms; with gold still hovering at £1060 per ounce.
Further conflict, combined with additional tariffs from Trump, could be the tipping point to push gold up and over the £1,100 barrier.