Australian firm set to clean up gold mining with new technology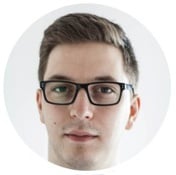 By Liam Sheasby, News Editor
10 Jun 2019
---
Paul Breuer, lead scientist for the CSIRO project, pictured with non-cyanide gold. Photo courtesy of csiro.au.
Australian tech company Clean Mining have made a significant breakthrough in gold mining by finding a replacement for cyanide in the refining process.
The research came after a decade of collaborative work with the Commonwealth Scientific and Industrial Research Organisation (CSIRO), which reported last August that there had been a breakthrough in the testing. Clean Mining and CSIRO have developed a method using thiosulphate – known for its uses in the paper industry and printed photographics – as a non-toxic, environmentally-friendly alternative to cyanide.
The site used was a pilot plant in Menzies, Western Australia, owned by Eco Minerals Research but since 2016 by Nu Fortune Gold Limited. The man behind both EMR and NFG is Managing Director Paul Hanna. He is a major financier from Perth, where he is also the Managing Director of the Royal Corporate Pty Ltd. His latest venture is Clean Mining Ltd, which is to be based in Singapore while its research arm continues in Australia.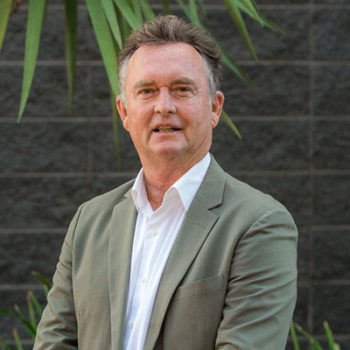 Paul Hanna, MD of Royal Corporate Pty Ltd, Nu Fortune Gold, and Clean Mining Ltd. Photo courtesy of Nu Fortune.
Speaking to the Singaporean newspaper The Business Times, Mr Hanna spoke about the new non-toxic process, saying: "It can eliminate the need for tailings dams by incorporating a dry tailings process into the plant design.
"Subject to local environmental approvals, a Clean Mining plant can dry stack tailings and enable repatriation to appropriate locations."
.
Cyanide & Gold:
At present, many gold mines have a refining centre that utilises cyanide to separate gold from the ore it was mined in. The Macarthur-Forrest Process (created by Scottish chemists John S. MacArthur, Robert W. Forrest, and William Forrest in 1887) is a three-part process of separation. A diluted solution of sodium cyanide or potassium cyanide is introduced to the gold ore. This separates larger chunks of gold so that they can be removed. The remaining flecks and smaller clumps are then recovered with zinc dust.
The process has been replicated using other chemical compounds, such as the now-successful thiosulphate, iodine, ammonia, thiourea, and alpha-cyclodextrin. Major mining company Barrick Gold have been using alternatives to cyanide at their Goldstrike Mine for four years now, but cyanide has remained the simplest and cheapest method to achieve the necessary gold separation for the majority of other mines.
Some countries such as Czechia and Hungary (as well as parts of the United States) have already banned the practice of using cyanide due to the environmental risks. The diluted cyanide solution cannot be quickly disposed of. Instead, it is kept in a tailings dam; a reservoir where the toxic fluid sits and is allowed to degrade in the sunlight.
This is where Clean Mining has crafted its business opportunity; the new process is non-toxic and environmentally conscientious, but it is also vastly more cost-efficient to the mining companies that will use it. It is suitable for all gold mines, the usage rate of thiosulphate comparable to that of cyanide, and the cost to set up a processing plant is approximately $2.5 million; less than the $30 million needed for a cyanide-based processing centre.
.
You can read more about the research partnership at https://www.csiro.au/en/Research/MRF/Areas/Unlocking-Australian-ores/Going-for-gold or by visiting http://www.cleanminingltd.com/.