Deutsche Bank: Analysts predict Germany to enter recession by autumn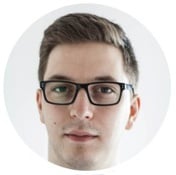 By Liam Sheasby, News Editor
14 Aug 2019
#Germany's GDP contracted for the second time in the last four quarters.

Q2 2019 GDP growth -0.1%, YoY growth -0.4%, slowest in 6 years pic.twitter.com/ZQfRfxvFpD

— Crossbridge Capital (@CrossbridgeView) August 14, 2019
Data experts at Deutsche Bank are forecasting another quarter of economic contraction in Germany, resulting in a technical recession that could last into next year.
To qualify as being in recession, an economy must see its growth contract for two consecutive quarters. Germany reported a 0.1% contraction in GDP for Q2 2019, and the economic data currently available to analysts at Deutsche Bank is leading them to the conclusion that Q3 will be little different.
Germany experienced contractions in Q3 2018 and Q2 2019, as well as a flat Q4 last year. Investors and economists were somewhat relieved with the figure of 0.4% GDP growth for the first quarter of the year, but that optimism has since subsided.
Deutsche Bank's forecasting considers the H2 2018 economic slowdown, and how the signs are there for a mirrored performance in 2019. With this in mind, the bank has predicted a GDP growth of just 0.3% for the year – down from the original 0.7% expectation.
Germany's main problem is industrial production and the impact that the US/China trade war has had on supply chains and commercial demand. With the political expectations that the trade war suits President Trump's election ambitions next year, it's considered unlikely that the two economic giants will make peace any time soon – to the detriment of the German economy.