Election concerns driving gold demand in Turkey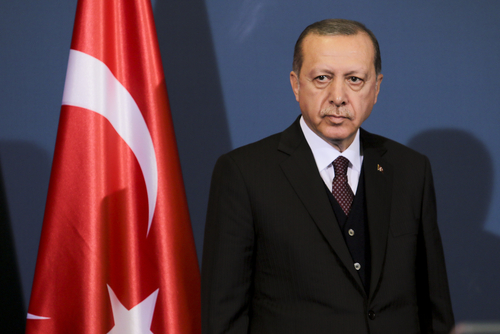 Vendors in one of Turkey's largest commercial districts are reporting a rapid rise in the demand for gold coins ahead of the country's snap election next month. President Erdogan surprised many with the announcement and, with the Turkish Lira steadily devaluing and inflation growing, people are turning to gold coins as a way of safeguarding their savings.
The Grand Bazaar in Istanbul is home to jewellers and bullion dealers alike, and many traders are reporting a surge in the demand for gold as the Turkish Lira continues to perform badly and doubts about President Recep Erdogan begin to creep in.
The snap election was announced last month and is to be held on June 24th, 2018, with many predicting the closest election in 15 years. The long-ruling Turkish leader has never brought forward an election before and many of his opponents are questioning both the change of mind and the timing, with the election occurring only a couple of weeks after Ramadan's conclusion. Turkey's economy is growing at a steady rate but with a weak currency and high inflation, growth is expected to contract over the next few years. Were the president to call an election in late 2019 as originally planned, public opinion may have turned against him in protest – something the opposition are more than happy to point out to the general public.
The strength of the US Dollar is a big part of the Turkish Lira's difficulties. The Lira is down 10% in value against the US Dollar this year and down 25% year on year, hitting a record low value of 1 USD = 4.2487 Lira. The public are concerned about increasing living costs, and investors are concerned about the weakness of the Lira affecting their profits.
An ounce of gold is currently 6017.72 Lira, slightly below the recent peak of 6042.03. With the Lira weaker at the expense of a stronger US Dollar, the price of gold naturally rises, but the new, additional demand fuels this rise even more. Much of the demand is people looking to preserve their wealth and savings, rather than see it devalue in line with the Lira, but many are hoping to jump onboard and capitalise on gold's rapid rise and make a quick profit.
Traditionally there has always been interest in gold from within Turkey. People there are confident in its ability to store wealth in times of economic uncertainty. According to figures from the World Gold Council, Turkey is the fourth largest gold consumer in the world per annum – boasting 6% of global consumer demand. Turkey has imported 216 tonnes of gold since the start of 2017, and 118 tonnes of that came between January and April this year.
The newfound interest is more than traditional preference though. People are actively safeguarding against economic downturn, and it was Erdogan's government who suggested this as a good direction. They issued recommendations last year suggesting people convert their foreign currency into Lira and gold bullion, with the country seeking to move away from ties to the US. The Turkish government even withdrew its bullion from the US Federal Reserve, opting to split deposits between Borsa Instanbul, the Bank of England, and the Bank of International Settlements. This shows the concerns Turkey has with the United States, its dealings in the Middle East, and the potential it has to effectively hold a country to ransom.
President Recep Tayyip Erdogan has been in office for 15 years now. His strong support has come from greater focus on the Muslim communities in Turkey and addressing economic imbalance between the majority Muslim east and Christian west of the nation, but the longer Erdogan has been in power, the more power he has acquired. This led to the attempted military coup in 2016 to depose him, but with the failure of this plot came emergency powers – powers which have since allowed Erdogan to bypass parliamentary requisites in terms of appointing members of government but also appointing members of the judiciary – an area that is supposed to be free of political interference.
While many are happy with Erdogan, or prefer to play it safe and stick with who and what they know, more and more people are unhappy with the continuation of these emergency powers. The growing divide is breeding instability. Investors dislike political instability and turn to gold and silver bullion as a safe haven investment option as a way of preserving their wealth while the nation decides its fate.
Erdogan's AKP (Justice and Development Party) will be contested by the CHP (Republican People's Party), IYI Party, HDP (People's Democratic Party), Saadet (Islamist Felicity Party), and Vatan (Patriotic Party). Coalition talks between the IYI, CHP and Saaden parties are already underway as part of a grand plan to overthrow Erdogan should he fail to achieve the parliamentary majority required to rule.