Goldman Sachs-backed cryptocurrency nears $3 billion valuation
Cryptocurrency start-up Circle has completed its latest round of investment sourcing, ahead of a summer launch. The digital currency is backed by investment bankers Goldman Sachs due to its operating principle – the tokens will be paired with US Dollars.
Interest in cryptocurrencies has become mainstream, but the largest organisations and banks are still reluctant to get in on the next generation of financial operations due to the volatility involved with digital currencies. Circle hopes that, by backing their tokens to Dollars, they can enable businesses and consumers to transfer value efficiently and without the fear of the typical value fluctuations.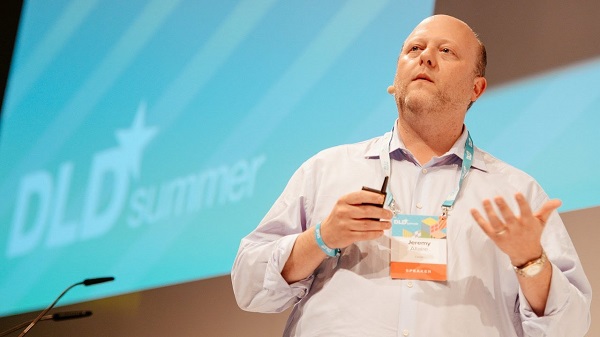 Jeremy Allaire, CEO of Circle, speaking at a DLD Conference in 2016
Speaking to the press, Circle's CEO Jeremy Allaire said: "It is difficult to use something like bitcoin if the volatility is so high. Something like this makes it more possible.
"There are a number of banks who are excited about it and will support it".
The Boston-based company raised $110 million in the latest round of funding, with Chinese crypto miners Bitmain Technology leading the way with a capital injection. The financial tech firm plans to call the tokens Circle USD Coin, or USDC as their acronym.
Circle coin is an open-source project, meaning its creation and software details are all publicly visible and able to be embellished or improved by other parties, all for the greater good of the currency.
Transparency is the theme of the day, with the company promising quarterly audits on reserves backing the USDC coin, as well as a commitment to adhering to strict anti-money laundering protocols.
Circle coins will be issued by the company using an app-based Peer to Peer network and will run via CENTRE – a subsidiary of the company that acts as the network. CENTRE uses the Etherium blockchain and the plan is to make the network independent as other firms get on board.
Allaire said that the company will eventually expand from being US residents-only and add the Euro and Pound Sterling into their network.