World of Warcraft virtual gold now worth seven times Venezuela's national currency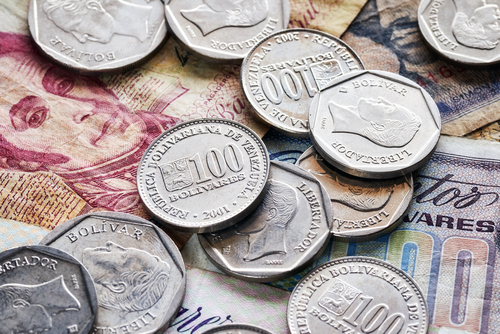 Bolivar coins and notes from Venezuela. Photo courtesy of Shutterstock.
The national currency of Venezuela, the Bolivar, is worth so little due to hyperinflation in the South American country that virtual gold in the game 'World of Warcraft' is worth almost seven times as much.
A new article from Fortune.com revealed the extent of this currency decline and the remarkable contrast in values, with over 98% of the Bolivar's value being lost in a little over a year.
Gold in Warcraft can be bought via a token, which costs $20 and provides 201,707 gold coins at the current rate. Broken down this means that one US Dollar is worth 10,085 gold pieces. According to Google, one US Dollar is worth 68,915 Bolivars, which divided by 10 means one piece of gold in World of Warcraft is worth 6.89 Venezuelan Bolivars.
Fortune's article goes further though, citing Dolar Today's exchange rate as a potentially more accurate option for the formula. Dolar Today uses the Black Market exchange rate rather than the Venezuelan government's own rate, due to fears over its credibility. Their calculator has one US Dollar as worth 636,771 Bolivars, meaning WoW gold would be worth an astounding 62 times as much as Venezuela's currency at present.
It's not the first time Warcraft gold has been compared to the Bolivar; last July was the date where the currency value fell below the virtual gold, and by August the game gold was worth twice as much as a Bolivar.
President Maduro's government is planning to adjust the value of the Bolivar in June as part of a redenomination process to cut inflation. The new Bolivar will be worth 1000 current Bolivars.