Employee sacked at Royal Canadian Mint after $110,000 of gold is reported stolen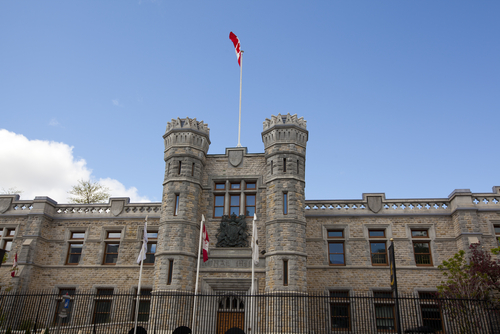 The Royal Canadian Mint's headquarters in Ottawa - opened 110 years ago.
An employee at the Royal Canadian Mint has been fired after a stock check revealed $110,000 worth of gold was missing, in the form of two 1kg gold discs.
The inventory check revealed the missing gold last month, and the Mint subsequently dismissed the employee and called in the Royal Canadian Mounted Police (RCMP) to officially investigate.
The theft took place at the Canadian Mint's headquarters in Ottawa, but this comes a matter of months since the Mint has reportedly upgraded their security system, added more CCTV, and improved staff training.
Speaking to CBC News in Canada, spokesperson Alison Crawford said: "Last month, as a result of robust internal inventory processes, employees of the Royal Canadian Mint reported a small amount of gold missing from the premises.
"At the conclusion of an internal investigation and administrative review, the mint terminated the employment of one of its staff and asked the RCMP to investigate
"Incidents of this nature are very uncommon, especially given the extraordinary volume of precious materials handled at our facilities. Our vigorous security measures and protocols are subject to ongoing scrutiny and evaluation, and the mint remains committed to managing risks to our products and facilities."
It's not the first theft to occur at the Mint – in 2014 $190,000 of gold was stolen in the form of 22 "pucks". Former employee Leston Lawrence was found to have been smuggling the gold out hidden inside an orifice, to then sell on to a local gold buyer. He was sentenced to 30 months in gaol in November 2016.
At present the gold is yet to be recovered and the RCMP are still investigating. According to lawyers, the sacked employee could – if found guilty – face charges of theft and breach of trust, based on the employment contract they held.
The Royal Canadian Mint has said it will issue no further comment while the police investigate.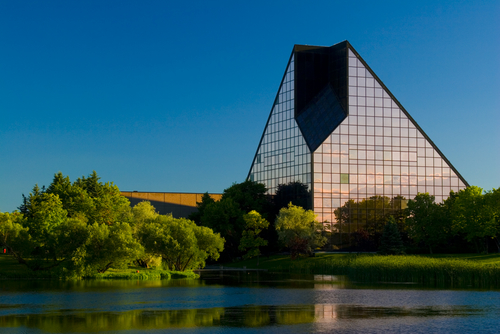 The Canadian Mint's facility in Winnipeg.