Russian cargo plane spills tonnes of gold on take-off
By Liam Sheasby, News Editor
21 Mar 2018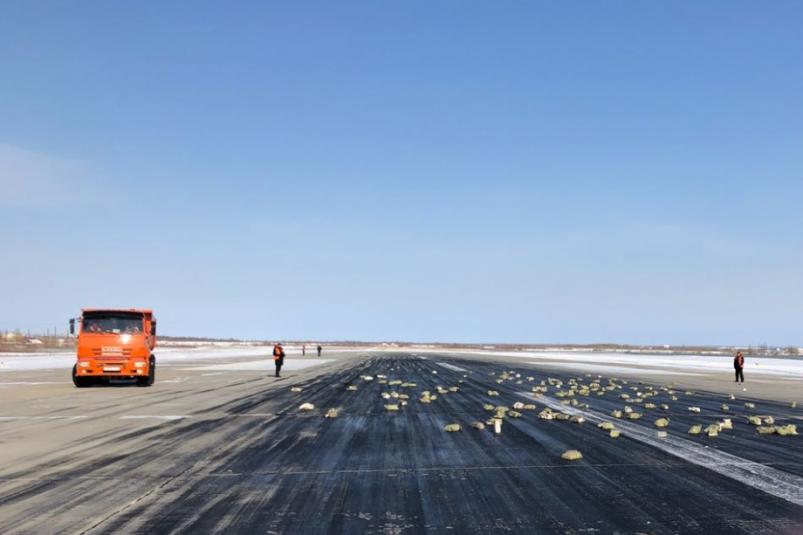 A photograph of the runway after the spill. Photo courtesy of YAKUTIAMEDIA.RU
A Russian cargo plane taking off from Yakutsk Airport in Siberia was forced to emergency land after part of its 9.3 tonne load of gold shifted in the cargo hold, smashing a door hatch and littering the runway with nearly 200 gold bars.
Below you can see footage from the scene of the incident, uploaded by YouTube user Lydia Ivanova.


Local police sealed off the area to prevent looting while investigators assessed the incident and the damage to the aircraft, and representatives of Kinross Gold – the Canadian firm moving the bars – accounted for the lost bullion. A spokesperson from the company confirmed all the bars had been recovered.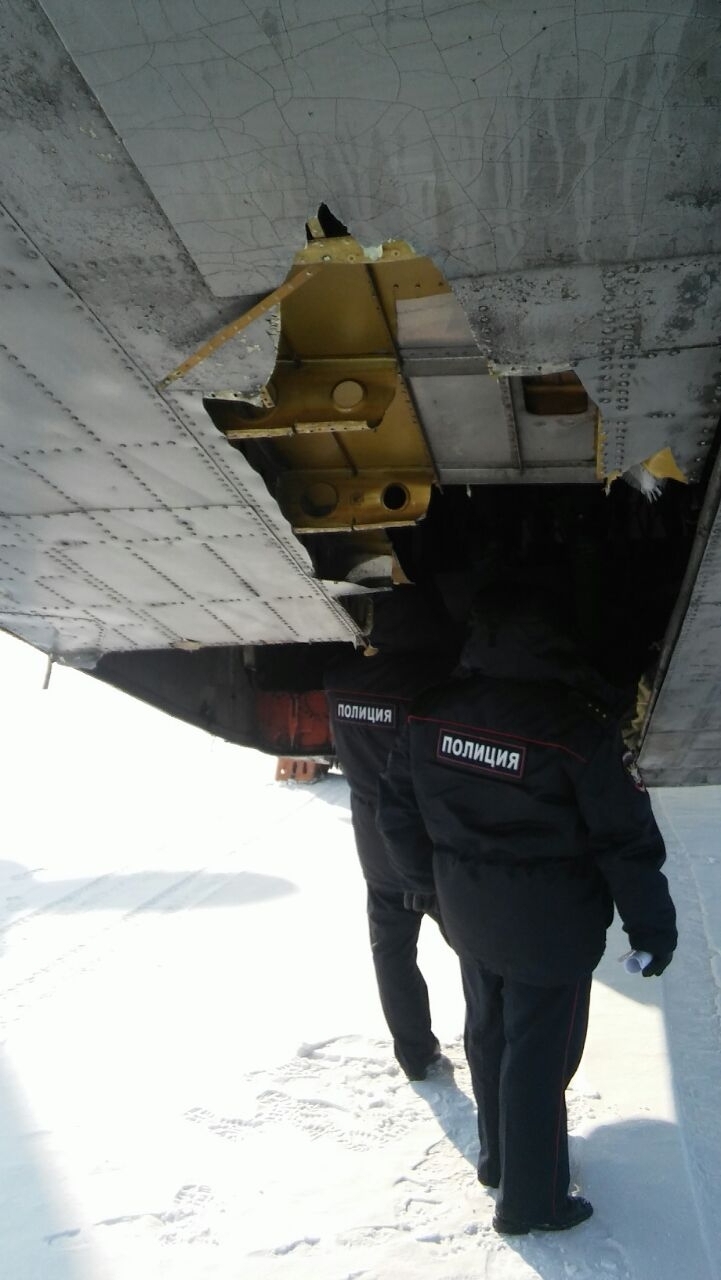 A photograph of the damage to the plane. Photo courtesy of YAKUTIAMEDIA.RU
The plane, an Antonov An-12, is a four-engine transporter designed by the Soviet Union and is popularly used as a cargo shuttle due to its 20-tonne weight capacity. There has been no confirmation whether the incident was a result of poor maintenance or improperly secured cargo.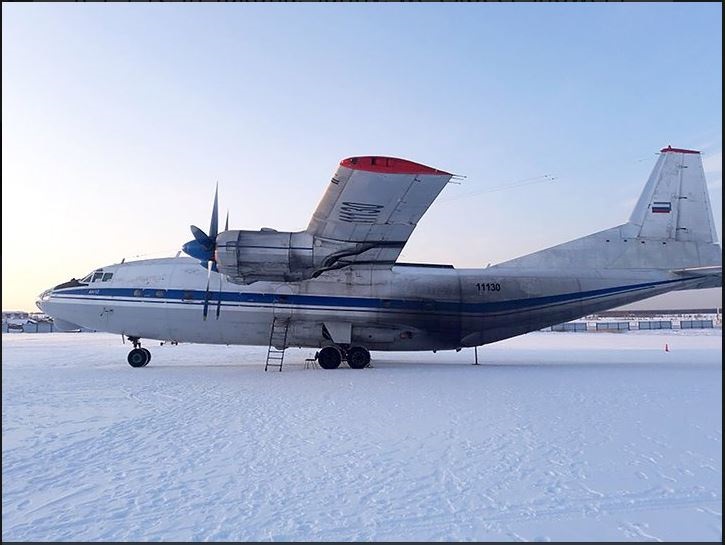 The Antonov An-12 cargo plane that was forced to emergency land. Photo courtesy of YAKUTIAMEDIA.RU

The bars were being taken away from the Kupol gold mine in the Chukotka region of northeastern Russia, from a mine operated Kinross Gold. The Dore bars involved in the accident are a semi-pure alloy of silver and gold, each weighing 20 kilograms.


The Kupol gold mine, located in northeast Russia. Image courtesy of Google Maps.