US Dollar wobbles as Trump fires Tillerson
By Liam Sheasby, News Editor
14 Mar 2018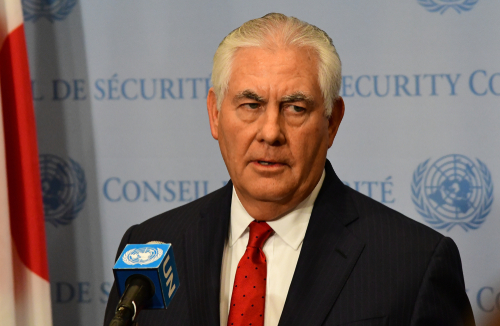 The value of the US Dollar dropped slightly in the past 24 hours after President Trump fired Rex Tillerson from his position as Secretary of State, replacing him with Mike Pompeo, the CIA Director.
The US Dollar Index fell 0.24% initially, recovering slightly to a 0.18% drop, which equates to millions of dollars in value lost from across the markets. Gold prices perked up slightly, touching $1331 before falling back to $1325 per ounce.
CNBC reported that investor concerns were at play yet again, as Trump's appointment of Pompeo – a former Tea Party congressman – would mean a greater insistence on the US being protectionist and isolated from the wider world markets. America has already instated tariffs against China and South Korea for imports of solar panels and washing machines to the US, as well as a global tariff against the import of steel (25% tax) and aluminium (10% tax).
Historically, tariffs like these – as used by Clinton and Bush – led to a weaker Dollar, and this is deterring investors. The irony is that the Dollar has dropped in value due to fears the Dollar would drop in value.
President Trump tweeted the announcement, and according to CBNC this was the first notification that former secretary Tillerson received about his dismissal.
Mike Pompeo, Director of the CIA, will become our new Secretary of State. He will do a fantastic job! Thank you to Rex Tillerson for his service! Gina Haspel will become the new Director of the CIA, and the first woman so chosen. Congratulations to all!

— Donald J. Trump (@realDonaldTrump) March 13, 2018
Such a change would usually be more of a significance for a major nation, but this isn't President Trump's first firing – as seen by this tweet:
Yates
Bharara
Comey
Dahl
Higgins
Harvey
Scaramucci
Flynn
Walsh
McFarland
Short
Priebus
Cohen-Watnick
Bannon
Gorka
Bradford
Price
Johnson
Higbie
Manigault
Weyeneth
Porter
Dubke
Shaub
Corallo
Spicer
Shackelford
Winfree
Powell
Katz
Shannon
Hicks
Rex Tillerson

— Nasty Woman (@NoTrumpJewel) March 13, 2018
The dip in USD value is almost déjà vu, considering the firing of Gary Cohn last week. The former White House economist was considered a core component in Trump's plans for infrastructure renewal and tactically weakening the Dollar to fix the trade deficit.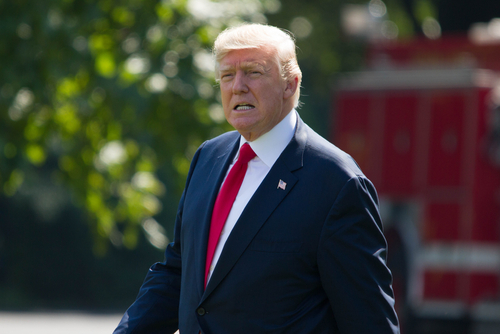 Tension between Tillerson and Trump can be traced back to 2017, when Tillerson reportedly called the President a 'moron' during a meeting at the Pentagon. In response, President Trump challenged Tillerson to an IQ test saying "I can tell you who is going to win".
Since then the President and Tillerson have disagreed on a whole range of issues, from North Korea, Russia, and Iran, to the latest trade tariffs. It was initially thought that perhaps Tillerson's condemnation of purported Russian criminal behaviour in the UK was the cause for his dismissal, but the US has since followed this line and supported Britain.
The threat now facing the Dollar is the new raft of US tariffs against China, rumoured to be around $60 billion in value according to Reuters. President Trump may like a weak Dollar so US exports do better, but retaliation from China and Europe against US exports could undo his grand plan to Make America Great Again.