China cuts bank reserve requirements to aid trade war against America
By Liam Sheasby, News Editor
27 Jun 2018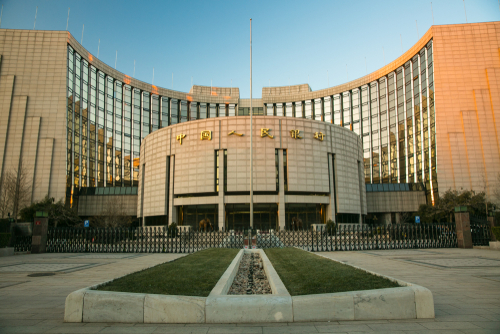 The People's Bank of China is to lower the amount of reserves that banks are required to have with the central bank; freeing up around $108 billion (700 billion Yuan) for these commercial banks in a move to boost lending and help tackle debt repayments.
The central bank claims the decision was made to benefit small companies and to push a programme they have called the "debt-to-equity swap". Under this scheme a bank can write off debt in return for equity, but some analysts believe the primary aim is to lessen the damage from the current trade war between China and the USA. By stimulating the domestic economy, they can absorb some of the losses from reduced trade with the US, and avoid any serious economic stagnation.
The announcement on Monday came around the same time that President Trump tweeted demanding fairness in trade else they the repercussions.
The United States is insisting that all countries that have placed artificial Trade Barriers and Tariffs on goods going into their country, remove those Barriers & Tariffs or be met with more than Reciprocity by the U.S.A. Trade must be fair and no longer a one way street!

— Donald J. Trump (@realDonaldTrump) June 24, 2018
The decision takes effect from July 5th, but the news hasn't had any immediate success. The PBOC acted before the US added their latest round of tariffs, meaning the latest rates weren't accounted for in this boost – or that the Chinese government are happy to take the hit. This has seen the value of China's currency, the Yuan, drop against the Dollar, and the Shanghai Exchange is listed as being bearish now, having lost value for a sixth week running at present.
The Shanghai Composite Index charts all stocks on the Shanghai Exchange and is down 14.83 points, though the trade war's impact is hurting the US too, with the Dow Jones and the S&P 500 losing over 1.3% and the Nasdaq losing 2% by close on Monday. The drop is chiefly driven by the threat from President Trump to block Chinese investment in US tech firms, which rely on the heavy investment to achieve long-term projects.