Property developers Berkeley warn of 30% profit drop in housing market
By Liam Sheasby, News Editor
20 Jun 2018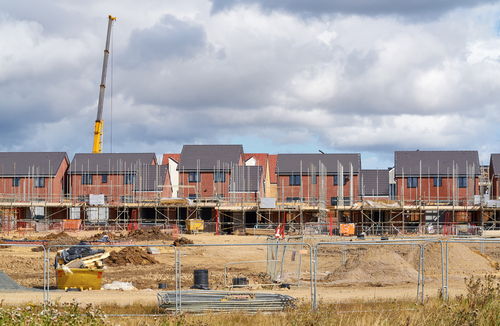 Property developers Berkeley have warned shareholders today that they believe the market to be at a peak for profitability, and that future profits won't stay at the level recently reported. The Surrey-based firm estimated a reduction in profits of up to 30% if the housing market continues to struggle over the next few years.
The FTSE 100 company mainly build houses in and around London and cite a 4-5% rise in the cost of labour and materials combined with subdued demand to buy as the reason that the second half of 2018 will see reduced profits. Figures from a range of property firms state there are around 16% more properties available compared to June 2017.
House prices in London have fallen all year, dropping by 1% on average but by up to 25% in some boroughs. Data from the Rightmove House Price Index backs this up, stating that the average asking price in London is down in two-thirds of London boroughs – the City, Southward, and Wandsworth in particular.
Despite the negative predictions for the capital, house prices across the UK are actually rising – growing by 2.6% in April and 2.4% in May. London has long been ahead of the rest of the UK in terms of housing supply though, and it could be that the city is further down the road and showing what's to come for the rest of Britain. The 0.2% contraction shown above comes at a time when London registered a 0.9% reduction in house prices, but it's data from the next 2-3 months that will show if this is a blip on the radar or a genuine decline.
Analysts and market expects believe the subdued housing market is because of Brexit causing a 'wait and see' attitude, but some believe this could be the beginning of the end for property as an investment option akin to shares. Prices have risen dramatically in the last 20 years, but there's only so high they can go before becoming too costly.
House prices crashed a decade ago when the Great Recession spread across the US and UK primarily. The market never quite reached those high property values again, but the inability of developers and investors to sell for the prices initially predicted could have a chain reaction effect in terms of repayments, shareholder dividends, and bank loans. If the flow of cash stops then recession starts.
The company's share price dropped by 4% following the profit warning but it was only a matter of weeks ago that Berkeley announced a 15% rise in pre-tax profits compared to the same period the year before, touching £935 million for between 01 November 2017 and 30 April 2018.