Opera browser to automatically protect against cryptojacking
The web browser Opera has released its latest software update to automatically protect mobile phone users from cryptojacking - the unauthorised use of graphic and memory capacity to create new cryptocurrency coins
Opera 50 was first released for Windows, MacOS and Linux late in December and included NoCoin, a filter which prevents websites hijacking a device's memory to mine cryptocurrency. The new release is out today, and will see mobile devices also protected against such unwelcome access.
Thousands of websites are now using a software called CoinHive to access computers and devices without permission, to then mine cryptocurrencies like Bitcoin and Monero in the background. Cryptojacking is an inconvenience for computer users but could crash phones or drain their batteries dry, and many users may mistake this hijacking for the phone itself being faulty.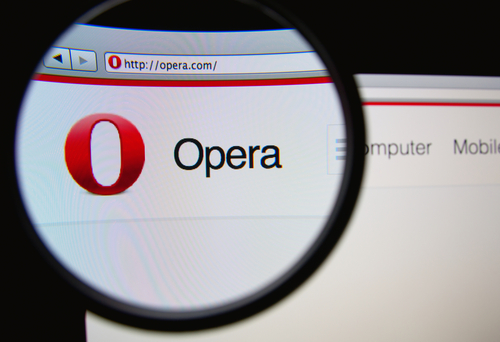 In a press release on the Opera website, Jan Standal – VP Product Marketing at Opera – said: "When you browse the web, there are no visual clues that your device is exposed to mining.
"A single webpage you visit can take up to 4.5 hours of your battery time, if you keep the tab open. This often turns out to be just the battery time you needed to use a ride-hailing app or check the map to get home".
NoCoin is an open-source project by the Swiss web developer Rafael Keramidas. It works by blocking scripts (actions) on webpages that are known to be part of the crypto-mining process for software such as CoinHive. NoCoin is available for Google Chrome and Mozilla Firefox users as a browser addon or extension, but Opera is the first browser to build in the protection automatically.
Late last year both The Pirate Bay (a controversial torrent download site) and Showtime were both caught using CoinHive to mine Monero while using the CPUs of their visitors.
Anyone who is suspicious of a website, or that their computer/device is compromised, can visit https://cryptojackingtest.com/ for confirmation.
Users are also advised to install anti-virus software and enable firewall protection for internet usage.