Dubai gold jewellery sales halved by VAT rise
By Liam Sheasby, News Editor
11 Apr 2018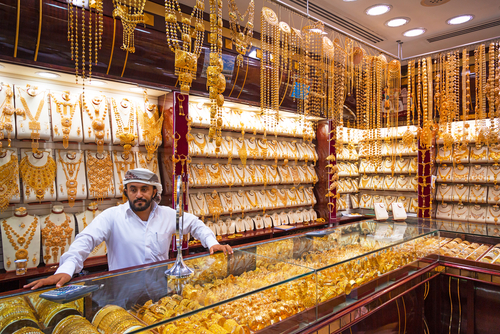 Sales of gold jewellery in Dubai have fallen by 40-50% in the first quarter of 2018 following the introduction of 5% VAT as of January 1st. 14.5 metric tons of gold was sold in Q1 of 2017, down now to around 8 metric tons for the same period.
The United Arab Emirates government brought in 5% VAT across the majority of goods and services in a bid to reduce its fiscal deficits and increase non-oil based revenue. The gulf nation estimates around 12 billion dirhams will be raised in revenue – approximately £2.4 billion.
A report by Bloomberg quoted the vice chairman of the Dubai Gold & Jewellery Group, Chandu Siroya. Speaking at a gold conference, Mr Siroya described VAT as "dampening the market" and criticised the government's approach with the line "Dubai isn't a consumer market, it's a global distribution centre".
Such is the drop in sales that the famous souk marketplace, where most of the country's jewellers operate, now has space available to rent for the first time in years.