Loomis
---
Your VAT-Free bars and coins will be vaulted with Loomis International in Zurich, Switzerland. Your bullion will be fully insured and regularly audited by Grant Thornton LLP
Loomis have a rich heritage going back 160 years to the time of California gold rush and are widely considered as market leaders in providing secure storage and security solutions to banks, financial institutions and private individuals.
Loomis International are approved by the London Bullion Market Association and employee 21,000 people in over 20 countries.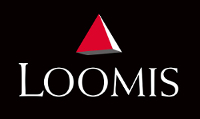 Switzerland is considered one of the safest jurisdictions to store precious metals and the country has a long history of upholding individual property rights.
Visit the Loomis website www.loomis.co.uk
Open Account Today
Order online 24/7. Receive price alerts, stock notifications and track the live status of your orders.